| | |
| --- | --- |
| | Cabrera |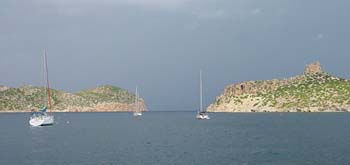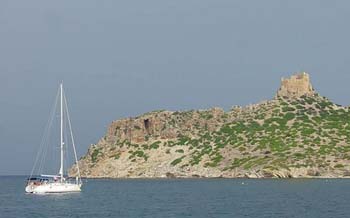 You need to get a permit before arriving at this wonderful place, they always check you have one!
Get one via FAX from Cabrera National Park Office 971 725585. Really easy to get one - they
faxed us back immediately with a "Yes".
Only 50 morings and you are limited to only a few nights in high season. Well worth it for the incredible wildlife.
These images and comments © 2004 Pauline and Matthew Bickerton www.pinacolada.cc
The Mediterranean Sea
mediterranean-yachting.com
Copyright L. Camillo 2005