P

orto Cervo Marina - Costa Smeralda


The Costa Smeralda is the Queen of all Mediterranean
sea-side resorts
and Porto Cervo is its Capital.
Porto Cervo Marina is often referred to as "Porto Nuovo", the New Port, being of a relatively more recent construction than Porto Cervo, the "Porto Vecchio" on the other side of the harbour. The heart of the marina is the Village, designed by the Sardinian Architect Figus, with its piazzas, shops, newsagent, English style pub, the Lord Nelson, supermarket etc. Close by, there is the exclusive Yacht Club Costa Smeralda, which organises all the regattas and the prize presentations on the main village square and then the main pier, where the larger luxury yachts are berthed.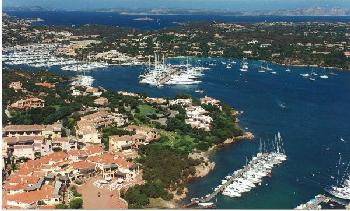 At the end of the Marina is the Costa Smeralda Ship-yard, where boat repairs are made. Across the water are other beautiful condominiums, the Sestante, with boat moorings right in front of the apartments, S'Abba Ilde and Sas Pedras, overlooking the Marina and all the boat activity. The very pretty church of Porto Cervo, Stella Maris, is on the hill overlooking the Marina
Porto Cervo Marina is a fascinating place, very lively and ideal for those who love boating and a marine atmosphere. In summer there is a little ferry which takes passengers, free of charge, to and from the Old Port. You can also stroll over, if you prefer, on the pretty pathway around the edge of the bay.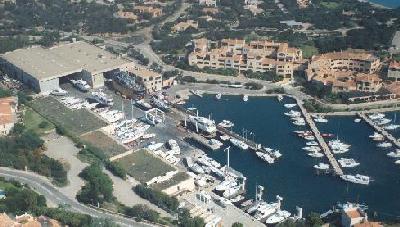 At the end of the Marina is the extremely well-equipped shipyard, capable of handling very large yachts.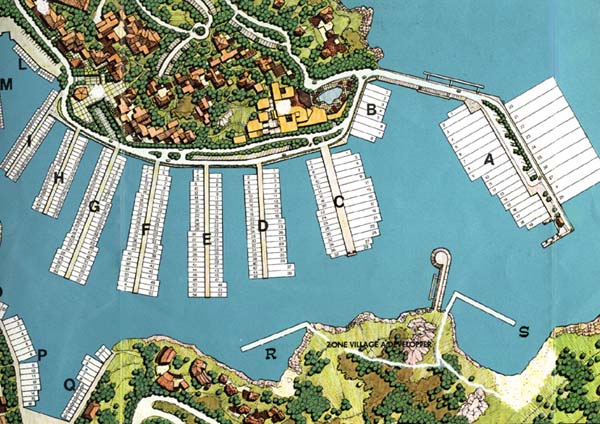 Porto Cervo Marina Tel. +39-0789-91100 Fax. +39-0789-91153
Shipyard Tel. +39-0789-91444

Back to Sardinia Home Page

The Mediterranean Sea
mediterranean-yachting.com
Copyright L. Camillo 2009